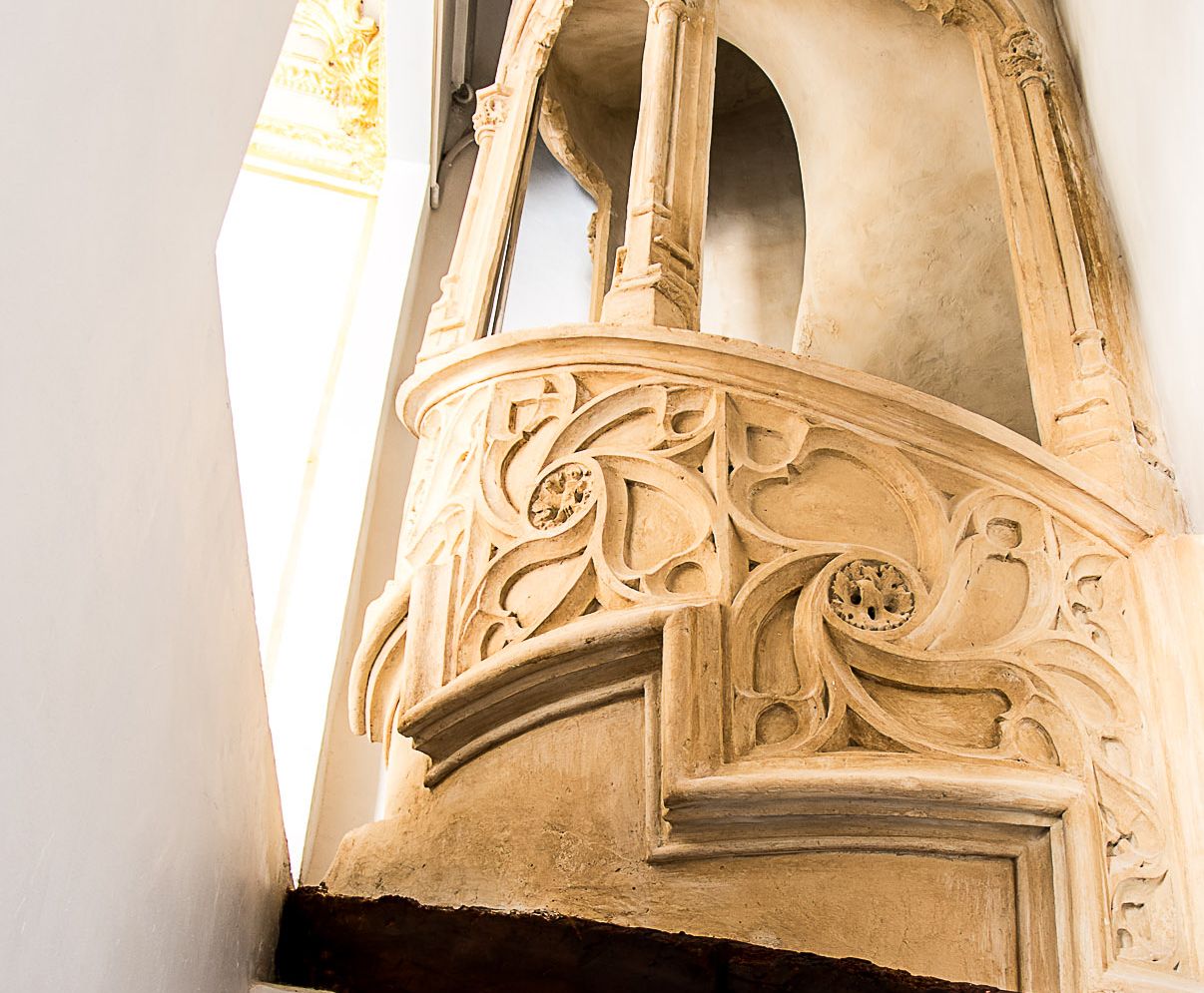 PRESENTATION
The College of High Silk Art is one of the most prominent buildings of Valencian architecture and culture. It is located in a special area in the historical heart of the city of Valencia; Velluters neighborhood.
The building dates from the fifteenth century, is of Gothic base and contains an important and rich heritage inside in its frescoes, murals and mosaics, especially in the floor of FAME. With the transformation, driven by Hortensia Herrero Foundation, a piece of material and immaterial history of the city has been recovered, as the guild of silk weavers was reference in the world and one of the engines of the Valencian economy. The archive of the College of High Silk Art  is the most important in Europe and maintains a large number of copies from its inception to the present in scrolls, books and file boxes.
This building began to be transformed on November 10th, 2014, and will be opened on June 18th, 2016.
---
Visits
HORARIO
| | |
| --- | --- |
| Monday: | from 10:00 to 15:00pm |
| Tuesday to Saturday: | from 10:00 am to 19:00pm |
| Sunday: | from 10 am to 3pm |
| Public holidays: | Consult |
INFORMATION AND BOOKING:
Phone: 697 155 299 / 96 351 19 51 Email: reservas@museodelasedavalencia.com
Prepare and book your guided tour